Air purifiers for pets can clear airborne fur and odors in a matter of hours. Reserve a spot on the couch for your furry family member but rid your home of allergens that often come with being a pet owner.
The National Center for Biotechnology Information reports up to one in five people suffer from pet allergies. Even if you feel unaffected by your pet's dander, an air purifier can create cleaner air throughout your home. 
Features to look for in an air purifier for pets
Square footage: Air purifiers can clean anywhere from 50 to 1,500 or more square feet. Consider the size of the room you want to treat.
Safety features: Some air purifiers come with added touches like pet-proof locks and anti-tipover settings. If your pet has a mischievous streak, keep these features on your radar.
Noise level: Check the tech specs for decibel levels, as some models can get noisy on high settings.
Clean Air Delivery Rate (CADR): An air purifier's CADR indicates how effective the device is at removing dust, pollen, and smoke. The number is calculated from the size of the space and delivery of clean air per minute.
Filter type: True HEPA filters are the way to go. HEPA-type or HEPA-like filters are less expensive, but they're less effective, and you'll have to replace them more often. If you're forgetful about changing out your filters (no judgment here, we are too), look for a model with a built-in indicator light.
What is the best air purifier for pets?
Our top air purifier picks for pet owners are divided into categories like value, noise level, speed, and room size. Whether your pet barks, meows, or does neither, we've got you covered. All prices are valid at the time of publication.
How do air purifiers help with pet allergies?
An air purifier is a device that removes airborne contaminants. It sucks in the air from a room, then uses a series of filters or a UV light to eliminate or minimize the germs.
The best pet air purifiers will have special filters that target pet-related germs. Models with a pre-filter are great at catching pet fur and dander, or dead skin.
Pet owners should also look for air purifiers with a carbon filter. This layer will consume the smallest germs that produce pet odors. The best air purifiers for smoke act in a similar way.
If you have severe allergies or an extra stinky pet, you'll want to opt for a true HEPA filter. HEPA-grade or HEPA-type filters sound deceivingly similar, but they're less effective than the real deal.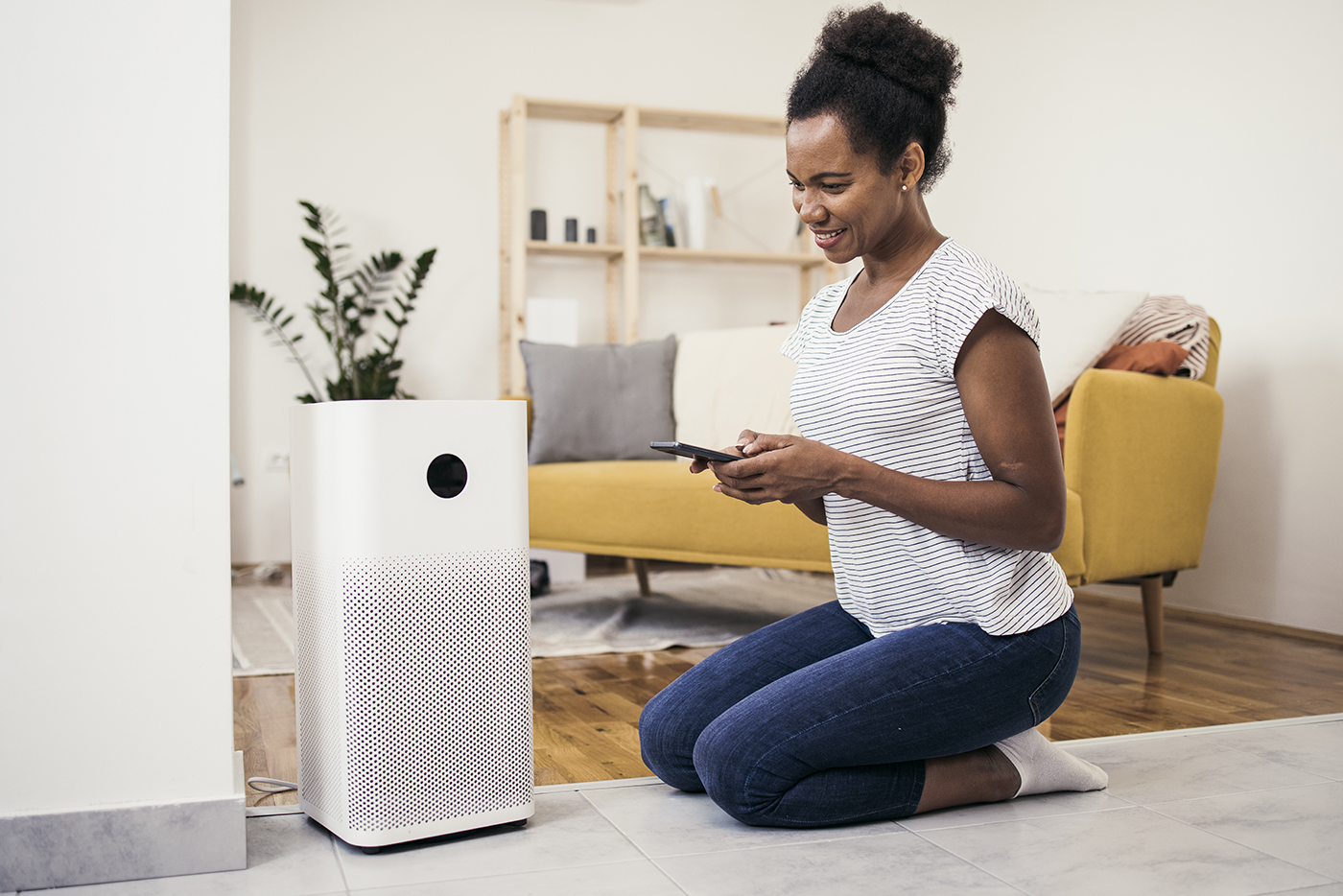 Reduce pet allergens
Pets of all kinds are known to shed fur and dead skin. The allergy symptoms they cause can be severe and strong. Thankfully, air purifiers are stronger.
With an air purifier in your toolkit, your lungs will thank you. The special pre-filters and carbon filters help get rid of airborne fur and dander, so you can breathe clearly.
If your pet sheds or smells, you'd benefit greatly from an air purifier. With no allergy symptoms, you can cuddle up to your fuzzy friend sniffle-free.
The post Best Air Purifiers for Pets (2022)  appeared first on HVAC Solutions.

Source: HVAC Feed 1