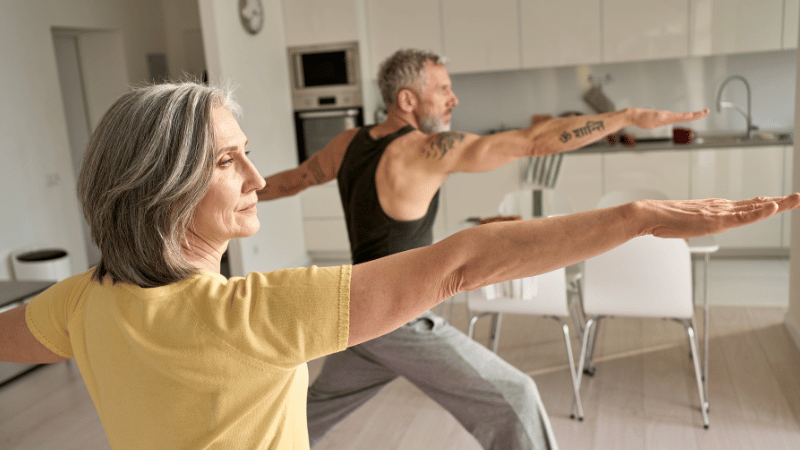 Is your indoor air feeling dry? An Aprilaire humidifier may provide the moisture boost your home needs.
We explored hundreds of customer reviews on popular Aprilaire whole-home humidifiers. Learn what to expect during Aprilaire humidifier installation and how much the process costs so you can decide if it's the right indoor air quality investment. 
Get a quote for whole-home humidifier installation.
Does Aprilaire make good humidifiers?
Aprilaire is an industry standout for whole-home air quality. The American manufacturer has an 80-year reputation for innovation. 
Aprilaire's parent company, Research Products Corporation, introduced whole-home humidifier technology to the HVAC industry. The catalog has expanded to include dehumidifiers, air purifiers, thermostats, and other air quality products. 
Aprilaire whole-home humidifiers
Aprilaire humidifiers are for whole-home use only. In this context, whole-home means each model connects to a central heating system with ductwork. 
The humidifier adds moisture to the air inside the duct system. The heating system's ductwork and vents distribute the air through your home.
Aprilaire makes one model (the Aprilaire humidifier 300) that humidifies homes with ductless mini splits for heating and cooling. 
Are Aprilaire humidifiers right for me?
Aprilaire focuses on whole-home technology. The specialization leads them to create high-quality products with more rigorous testing.
Though Aprilaire has an impressive catalog of whole-home systems, they haven't expanded to portable applications. Some of their competitors, such as Honeywell, offer whole-home and portable options. 
An Aprilaire humidifier may be a good fit if you:
Don't plan to move soon
Have a central heating or cooling system
Want to add moisture to your whole home
An Aprilaire humidifier isn't the best option if you:
May move in the future
Use space heaters or portable/window air conditioner for heating and cooling
Want to adjust the humidity in one room, not the whole house
Aprilaire humidifier controls: manual vs. automatic
Aprilaire humidifiers can have manual or automatic control systems. Humidifiers with manual controls have a dial with corresponding humidity levels. The homeowner turns the dial to the desired humidity level, and it stays constant.
An automatic control system pairs with a humidistat. The humidistat is installed outside the home and senses outdoor humidity levels. The humidistat communicates with the humidifier and adjusts the humidity level on its own.
Aprilaire humidifier installation
The average cost to install a whole-home humidifier is $575, though it can range $400-2,500 depending on the home's size and the unit type. 
Aprilaire humidifiers range in cost $130-1,000. Including installation, you'll pay $200-1,900.
The Aprilaire humidifier installation process is straightforward and should not take a technician much time. Since whole-home humidifiers are usually installed on your return air duct, installation won't significantly disrupt activities in your home.
We don't recommend DIY Aprilaire humidifier installation. The process involves cutting into your ductwork, running water lines, and connecting electrical wires; tasks better left to the pros. Additionally, DIY installation may void the warranty.
Schedule an appointment for whole-home humidifier installation.
Aprilaire humidifier filter replacement
Humidifier filters are also known as water panels. You can purchase Aprilaire humidifier filter replacements online via Amazon or other home improvement retailers. 
Aprilaire water filters come in four sizes: 10, 12, 35, or 45. You can find the right size for your model by checking the inside door of the humidifier.
You should conduct an Aprilaire humidifier filter replacement at least once a year. You may need to change the water panel more frequently during the winter if your humidifier is in frequent use or if your home has hard water.
To change your water panel, turn off the water to your home via the outdoor valve. Open the humidifier's cover and remove the existing filter. Insert a new filter. Close the cover and turn the water back on.
Aprilaire humidifier models
Wondering which Aprilaire humidifier models work best for your home? The company currently sells seven whole-home humidifier options.
Aprilaire humidifier 300
The Aprilaire humidifier 300 is designed for homes with ductless heating and cooling systems like mini splits. It has a capacity of 13 gallons per day to humidify homes up to 2,000 square feet.
Since you don't install the Aprilaire humidifier 300 within your ductwork, you may be able to DIY installation if you're savvy when it comes to home improvement. It's available for sale on Amazon. 
Aprilaire humidifier 400
The Aprilaire humidifier 400 has a capacity of 17 gallons per day. This humidifies homes up to 5,000 square feet.
This humidifier is a water-saver model that ensures all water is used and dispersed in the house before adding more water.
The Aprilaire humidifier 400 is used with ducted heating and cooling systems, so it requires professional installation. It's also available in a 400M model with a manual humidistat.
Aprilaire humidifier 500
The duct-mounted Aprilaire humidifier 500 humidifies homes up to 3,500 square feet with its 12-gallon daily capacity. 
Though the humidifier 500 is automatic, Aprilaire also offers a 500M version with a manual humidistat.
Aprilaire humidifier 600
The Aprilaire humidifier 600 has a 17-gallon daily capacity. It's for homes up to 5,000 square feet. 
This model is duct-mounted. The Aprilaire humidifier 600 is automatic, though the 600M version comes with a manual humidistat.
Aprilaire humidifier 700
This fan-powered duct-mounted humidifier relies heavily on your furnace to humidify your home in the cold season. Its 18-gallon daily capacity is for homes up to 5,300 square feet.
The Aprilaire humidifier 700 is automatic. The 700M model offers a manual humidistat option. 
Aprilaire humidifier 800
The Aprilaire humidifier 800 is a whole-home steam humidifier. It heats water in an internal canister to create steam. 
This humidifier is for substantial homes (5,000+ square feet) with a 34.6-gallon capacity.
Aprilaire humidifier 865
The Aprilaire humidifier 865 is a whole-house steam humidifier with a fan pack. It includes a sensor that measures when the humidity drops below the set level and automatically turns the fan on. 
This humidifier is designed for homes up to 5,200 square feet with a 34.6-gallon daily capacity. It's ideal for large homes in dry, desert climates.
How to buy an Aprilaire whole-house humidifier
You can purchase an Aprilaire whole-house humidifier on sites like Amazon or via a local HVAC contractor. 
For more information, check out our guide on how to shop for a whole-home humidifier and our reviews of the best whole-home humidifiers on the market today. 
Click below to connect with an HVAC expert who can help you select and install a humidifier in your home. 
Book an appointment with a trusted HVAC technician.
The post Buyer's guide to Aprilaire humidifiers appeared first on HVAC Solutions.

Source: HVAC Feed 1