As with any appliance in your home, your furnace is likely to run stronger and longer with routine maintenance. Furnace tune ups are the easiest way to keep your unit running optimally, especially as the temperature drops.
Rather than wait until your furnace is in need of a repair, a simple search for "furnace tune up near me" will help ensure your family has warmth when it's needed most. Before the technician arrives, we'll walk you through what you can expect during the visit and the questions you should ask.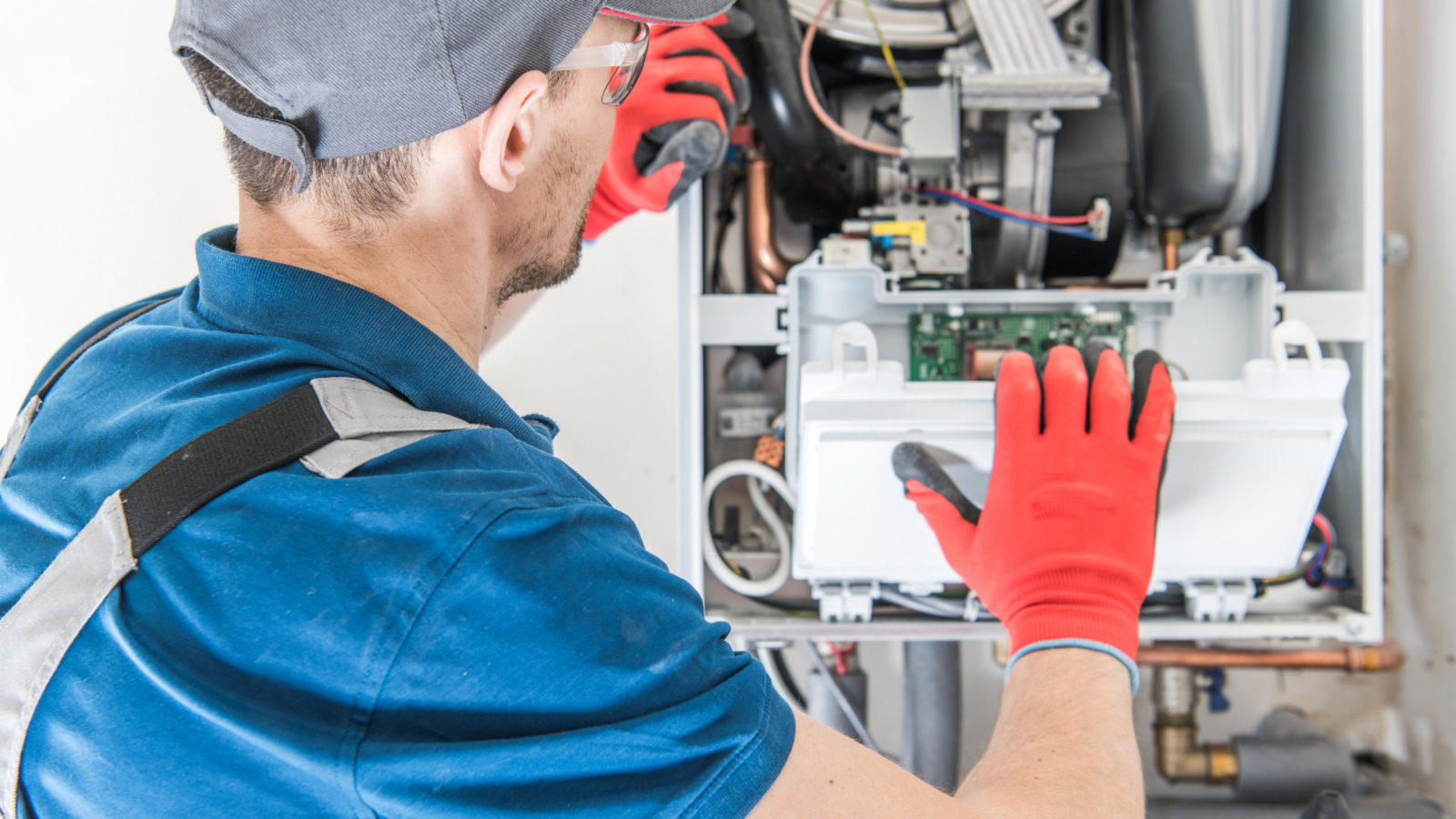 What is a furnace tune up?
A furnace tune up is a thorough check of your furnace to ensure it is operating efficiently. It is also the chance to address any potential issues that could threaten its operation.
During a furnace tune up, the HVAC technician will check the furnace's components as well as test, adjust, clean and lubricate the parts as needed. 
The furnace tune up checklist may vary, depending on the HVAC technician. However, most inspections will include:
Test the ignitor
Inspect and adjust the flue
Check and adjust the pilot and burners
Check and adjust the gas pressure and the air mix
Check and clean or replace the air filter
Check electrical components
Check and adjust blower speed
Inspect and clean the AC coil
Inspect the heat exchanger and ducts
Is a furnace tune up necessary?
When appliances are poorly maintained, repairs and breakdowns are inevitable. The average lifespan for a furnace is 15 to 20 years. Without routine inspections, that working time drastically decreases.
In addition to extending the operational years of the unit, other benefits of a furnace tune up include:
Improves energy efficiency
Lowers risk of an emergency repair
Helps prevent fire or gas leak dangers
Saves money on rushed repairs
Improves air quality with filter change
How often should I get a furnace tune up?
A furnace tune up should be completed at least once a year in the fall season. Having the inspection complete before winter arrives will help prevent the need for emergency repairs. You're also likely to get an immediate appointment time and may pay less since most furnace technicians aren't as busy near the end of summer.
The reason a tune up is highly recommended during the beginning of fall is your technician still has time to make repairs or order necessary parts ahead of cold weather. The repairs can be made before you even need to turn up the thermostat.
How much does a furnace tune up cost?
A furnace tune up and inspection will cost between $100 and $300 depending on your location, furnace model, and the company or HVAC technician performing the tune up.
While the yearly fee may seem like a hassle, especially when your furnace appears to be functioning properly, it's a minimal amount compared to an emergency repair. The average furnace repair fee falls between $300 and $478. Gas furnace repair costs can be triple that amount due to the complexity of the system.
How do I choose an HVAC technician?
Hiring an HVAC professional will take a little more effort than asking your home smart speaker for a company to perform a furnace tune up near me. When deciding on an HVAC company, ask for the:
Furnace tune up cost
Furnace tune up checklist
Timeline if a repair is needed
You'll also want to inquire about the available services and what furnace brands the company specializes in to ensure it's a good fit for your unit. If a repair is needed, ask about the company's labor warranty.
Can I perform a furnace tune up?
While an experienced HVAC technician should complete a thorough inspection of your furnace ahead of each winter season, there are some simple steps you can take to keep your unit working properly.
Check the furnace filter monthly and change or clean it as needed. Most filters require a change at least every 90 days, but you may find your filters should be replaced more regularly. You can also check that the thermostat is working properly and vacuum out any dust or debris from inside the furnace.
Although there are a number of maintenance tasks you can complete with the right set of tools, hiring an HVAC technician is best. These individuals are experienced, so they will be able to perform maintenance without risking your safety or damaging your furnace.
What types of furnace repairs may be needed?
Maintenance is key to keeping your furnace functioning properly and avoiding costly repairs. However, even with routine furnace tune ups the best furnace brands experience failures. As parts age and components wear, the time will come when a common furnace repair will be needed.
Types of common furnace repairs include:
Thermostat replacement
Blower motor repair or replacement
Heat exchanger repair or replacement
Valve replacement
How much does the average furnace repair cost?
A poorly maintained furnace or one that has reached its expected lifespan will need to be replaced. Depending on the type of furnace replacement you choose, you can expect to spend an estimated $4,514. 
Extend your furnace's lifespan and years of optimal performance by scheduling yearly tune up appointments. A yearly furnace tune up will keep your unit going strong, prevent you from paying costly repair fees, and provide reliable warmth to your family and home.
The post Furnace tune ups: furnace maintenance tips to avoid replacement appeared first on HVAC Solutions.

Source: HVAC Feed 1