On February 9, 2022, Home Easy recalled its Geek Heat DH-QN06 personal space heaters. Home Easy is offering a full refund to people who own this heater. About 3,000 units are included in the Geek Heat recall.
Read on for information about how to get your money back. We'll also provide recommendations for comparable personal heaters to keep you warm this winter.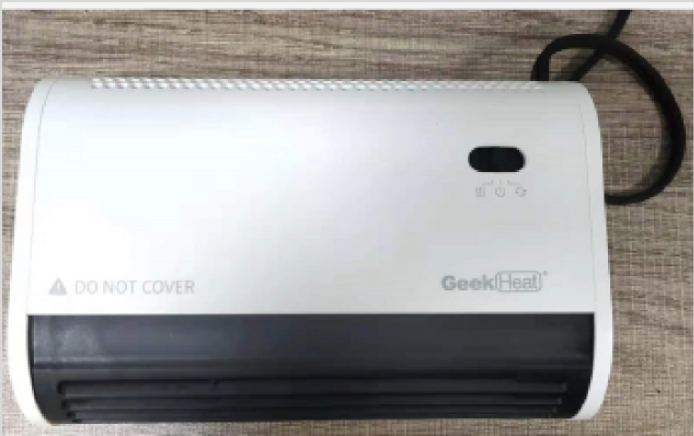 Home Easy Geek Heat Recall details
According to the Consumer Product Safety Commission, the toggle switch on the Geek Heat DH-QN06 can spark, causing a fire. Home Easy is aware of at least three fires caused by this model.
The Geek Heat DH-QN06 is a white unit with black vents, measuring 20" x 12". The Geek Heat logo is printed in gray in the lower-left corner. The model number is printed on the back of the heater. You can see a picture here.
The recalled heaters were sold at the following places between October 2020 and January 2021:
Amazon.com
Target.com
Walmart.com
Army & Air Force Exchange Service (nationwide locations)
Value Zone (New Jersey)
How to get your refund
Home Easy says you should first unplug your Geek Heat heater. Then, use scissors to cut the electrical cord. Mark the product "defective" with a Sharpie or other means. Take a photo of your heater like this and email it to recall@homeeasy.net. They will reply with next steps.
If you have more questions, call Home Easy at (844) 801-8880.
The company recommends you dispose of your Geek Heat heater appropriately. You may not be able to simply put it in your trash, depending on where you live. Look up local disposal regulations to be sure. In many areas, an e-waste facility will take the recalled heater for you.
The best space heaters to replace your Geek Heat
Having your heater recalled in the middle of winter isn't ideal. If you're looking to replace your Geek Heat, check out our picks for the best electric personal space heaters at a comparable price point.All prices listed are accurate at time of publication and may change without notice.
Note: Wattage measures the amount of energy a heater uses to run. A higher-wattage heater uses more power, which may result in a bigger electricity bill. Generally, 750-watt space heaters can warm a small office or bathroom. 1,000-watt space heaters can warm a small bedroom. 1,500-watt heaters are ideal for a kitchen or family room.
Vornado VH202 Personal Space Heater
The Vornado VH202 is a great investment for year-round use. It heats on high and low settings. Plus, it has a "fan only" option for warmer months.
We like that this compact unit fits discreetly on or under a desktop. It's perfect for chilly offices. We also appreciate the safety features, such as the cool-touch exterior, tip-over protection, and automatic shutoff.
The Vornado VH202 comes with a three-year warranty. The company's customer service team is based in the United States for convenient and quick communication regarding any issues.
Size
7.2" x 7.9" x 7.1" 1.9 lbs.
Honeywell HCE200W UberHeat
For a stylish personal space heater with a built-in thermostat so you can select your preferred temperature, turn to the Honeywell HCE200W. It looks great on a desk or countertop and can also be used on the floor.
For a small, inexpensive unit, the Honeywell HCE200W packs a lot of power at 1,500 watts. It can keep an entire room comfortable and warm.
We appreciate this heater's safety features, including overheat protection, cool-touch housing, and a tip-over switch. Plus, it's made with flame-resistant plastic for added safety.
The Honeywell HCE200W has a three-year limited warranty.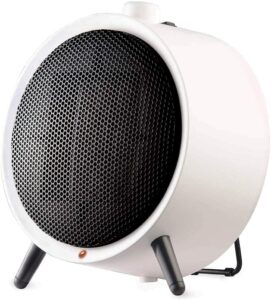 Size
9.02" x 6.5" x 10.4" 3.8 lbs.
GiveBest Portable Electric Space Heater
The GiveBest Portable Electric Space Heater is currently the best-selling indoor electric space heater on Amazon. It runs at 750- and 1,500-watt settings, allowing you to customize the heat level for your room.
This heater has a convenient handle and a 6-foot cord, so you can easily move it around your home. It also has a "fan only" setting, so you can continue to use it for cooling in the summer.
We love that it warms quickly and runs quietly. Its thermostat is also nice for fine tuning the temperature.
The GiveBest Portable Electric Space Heater comes with a one-year warranty.
Size
7.9" x 6.2" x 10.2" 2.99 lbs.
Check out our articles on the best space heaters for more reviews and information. And make sure to read our piece on space heater safety to ensure your family is warm and protected no matter the temperature outside.
The post Home Easy Geek Heat recall appeared first on HVAC Solutions.

Source: HVAC Feed 1