When researching the best air handler for your home, there are five primary components you want to consider. Different brands, like Trane vs. Carrier air handlers, will offer varying features. Speak with a professional HVAC dealer in your area to determine which features fall within your budget.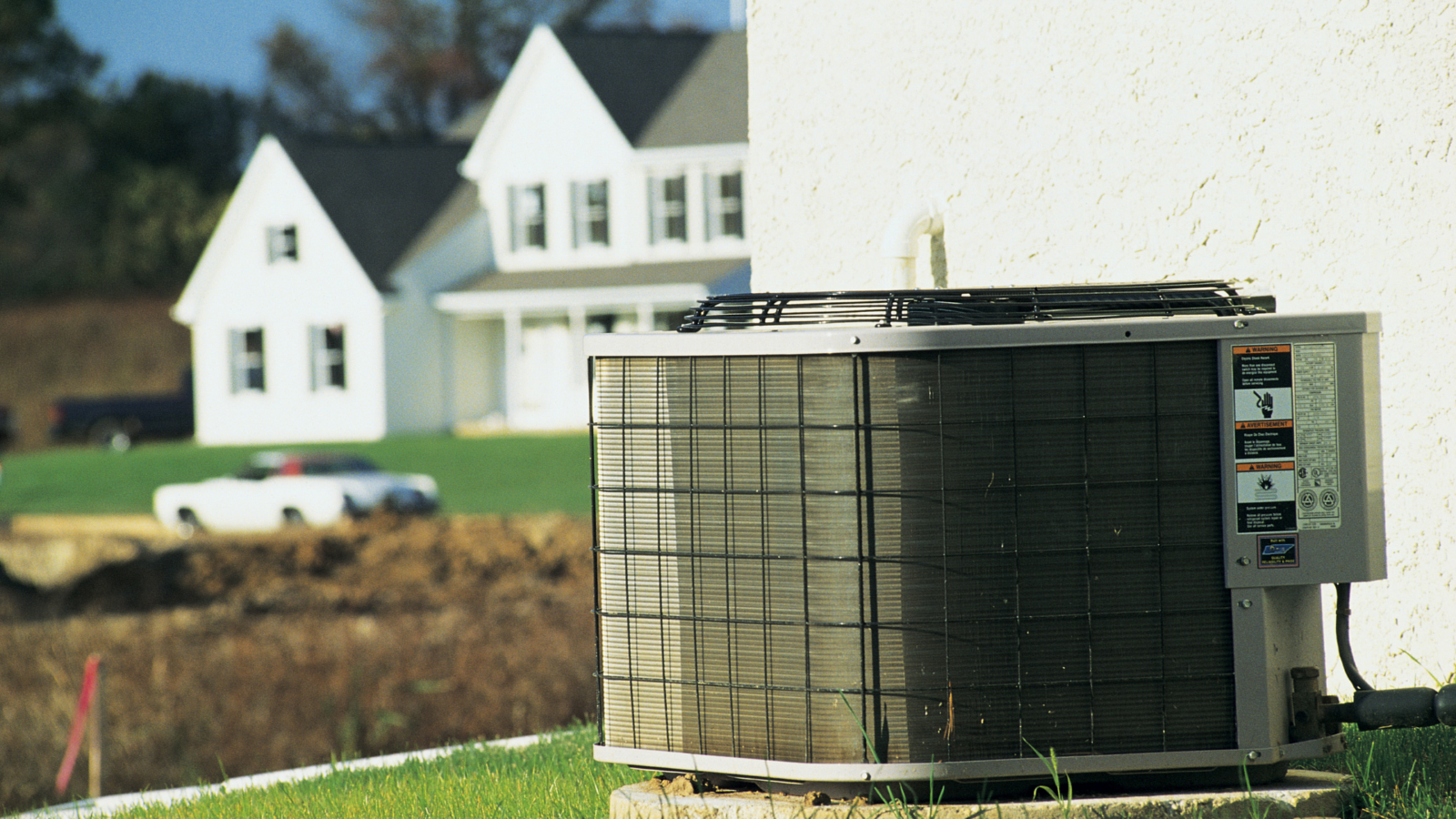 Trane vs. Lennox
The Trane vs. Lennox air handler debate is a close call. Tane and Lennox prices are comparable for features offered in competing models.
A 3-ton air handler Trane unit from the Hyperion
Series will cost an average $2,365 – $2,965 with installation. A similar model from the Lennox Signature Series will cost an average $2,405 – $2,985 with installation.
Communicating systems are available from both premium manufacturers. Trane's communicating technology is called ComfortLink
II and Lennox's is iComfort®. Each brand requires its communicating air handler to connect to the same brand components. If the brands are mixed with any other manufacturer's parts, the HVAC professional will need to hardwire the equipment to act as non-communicating pieces.
Trane wins when it comes to Trane vs. Lennox warranty for air handlers. Trane offers a Base Limited Warranty of five years for all air handler units. If the unit is registered on the Trane website within 60 days, the warranty extends to a Registered Limited Warranty of 10 years. 
While you don't have to register your Lennox air handler for a warranty to be valid, the brand doesn't offer the same amount of coverage. The only 10-year limited warranty available from Lennox is with its most elite line of air handlers. All other units are covered for five years.
If your home is equipped with Lennox iComfort® components, it's best to replace the air handler with the same brand. However, if you're not looking for a communicating system and want a unit that is durable with a long-lasting warranty, Trane is the better choice.
Speak with an HVAC pro about the best brand for your home.
Trane vs. Carrier
Carrier uses the term "fan coil units" to label its air handlers, so as you research Trane vs. Carrier air handlers, look for that different terminology.
A 3-ton air handler Trane unit from the Hyperion
Series will cost an average $2,365 – $2,965 with installation. A similar model from the Carrier Infinity® System will cost an average $1,895 – $2,450 with installation.
Trane and Carrier offer communicating technology in their respective superior line of models. However, only Trane offers the ComfortLink

II technology with a mid-tier air handler. With Carrier, you must purchase from its higher-priced Infinity® System line.
Both brands offer advanced humidity control on models in their superior and mid-tier lines. When it comes to the maintenance of your air handler, you have a choice. Carrier designs its fan coils with washable filters, so you save on filter replacement costs over the life of the system. Trane air handler filters are disposable and should be replaced every 60 days or as suggested by the manufacturer.
Also, Trane and Carrier have similar warranties. Both will insure your air handler for five years, but the warranty extends to 10 years with registration.
If you'd like to create a communicating system but don't want the price tag of a premium unit, Trane's M Series is ideal. For a durable air handler that costs slightly less but misses on attention to small detail, a Carrier fan coil is a good choice.
Trane vs. Goodman
Trane is considered a premium brand, whereas Goodman is a value brand owned by Daikin. Trane beats Goodman in terms of energy efficiency and reliability. Plus, Trane's parts are praised for lasting a long time despite wear and tear. Goodman doesn't receive the same esteem.
That said, Goodman air handlers are more affordable than Trane units. A 3-ton air handler Trane unit from the Hyperion
Series will cost an average $2,365 – $2,965 with installation. A model from the Goodman ComfortNet

Communications System will cost an average $895 – $1,325 with installation.
Comparatively, Goodman's air handlers aren't built to withstand the rigor of constant use. For example, only the most superior model is built with an all-aluminum coil. Each of Trane's units in the superior, mid-tier, and budget line are equipped with an all-aluminum coil.
Both brands offer an initial 5-year limited warranty that extends to 10 years if the unit is properly registered within 60 days of installation. If both brands are within your budget as you research Trane vs. Goodman air handlers, we recommend Trane.
Trane air handlers are built to last, with durable finishes and sleek builds. Plus, the efficient models can help your home feel more comfortable without spiking your electricity bill.
Connect with a trusted HVAC specialist.
Air handler unit features
Before replacing an air handler with the same model you're removing, think about how you prioritize these five factors.
Energy efficiency
An air handler blower motor can operate at a single speed, dual speed, or variable speed. This choice will affect the energy efficiency of the unit.
A single-speed motor will operate at 100% at all times. This unit is either off completely or operating at full capacity.
A dual-speed motor can run at a high or low capacity. This unit allows for the air handler to adjust to a lower capacity when it doesn't need 100% power to maintain your desired settings.
A variable-speed motor can run at multiple speeds to maximize energy efficiency. This unit will ramp up and down to meet the capacity needed to maintain your desired settings.
Variable-speed air handlers will cost more upfront, but offer energy savings for the life of the system.
Size
An air handler's size is represented in British Thermal Units (BTUs) or Tonnage. Neither measurement refers to the actual size of the unit, but rather, the capacity of the unit.
A higher BTU suggests an air handler has the capacity to move conditioned air throughout more space in your home. Installing the right size air handler in your home is the most important step.
If you install an oversized air handler, the system will not properly dehumidify your space. The unit will continuously cut on and off, spiking your energy costs and shortening the life of the equipment.
Installing an undersized air handler will have a similar effect. The unit will cycle continuously attempting to keep up with the desired setting. Your energy bill will increase and the air handler will not last as long as expected.
Current heating and cooling system
Air handlers must be compatible with your current heating and cooling system. For example, you'll need to know the type of heat pump or air conditioner in your home when buying the best air handler.
Air handlers do not produce conditioned air, so this unit is not a replacement for your furnace or air conditioner. It partners with your system to move the cool or warm air throughout your home.
Outdoor unit
The air handler you purchase must be compatible with your outdoor unit. Your HVAC technician can offer options when choosing your air handler to ensure the system will run efficiently if you're not replacing the outdoor coil. An Air Conditioning, Heating, and Refrigeration Institute (AHRI) number will indicate when the indoor and outdoor units are compatible.
If the air handler (indoor coil) isn't compatible with your outdoor unit, you could face extremely high energy costs, inefficient operation, an uncomfortable home, or complete system failure. In addition, many manufacturers will void the equipment warranty if the AHRI number doesn't show the indoor and outdoor units are compatible.
Warranty
Ask for details about the warranty when choosing an air handler. Many brands begin with a 5-year limited warranty and only extend the coverage if you properly register the unit within a set amount of time (typically 60-90 days).
Keep in mind that most manufacturer warranties only cover the parts of the unit. Labor costs are not typically covered. Ask your HVAC dealer about their labor warranty and the option for extended coverage, if that's of interest to you.
Best Trane air handler
Trane air handlers have a wide range of features and capabilities. Deciding which elements are most important to your home and budget, will help you decide the best Trane air handler for your needs. 
For example, if energy efficiency and quiet operation are your top priorities, the Trane Hyperion

Series is where you need to start. For a combination of value and durability, the M Series has an impressive lineup. When budget is the driving factor, start with Trane TMM Series air handlers, understanding these models are designed for smaller spaces.
Best air handlers
When it comes to even and consistent airflow at every price point, Trane air handlers are an excellent option. While you can easily find less expensive models on the market, you'd be hard-pressed to find such a wide variety of features available at different price points.
Trane air handlers are high-quality and reliable options. To learn more about replacing your air handler or outdoor unit, check out our HVAC project cost calculator.
The post Trane air handlers vs. other brands  appeared first on HVAC Solutions.

Source: HVAC Feed 1